November 2023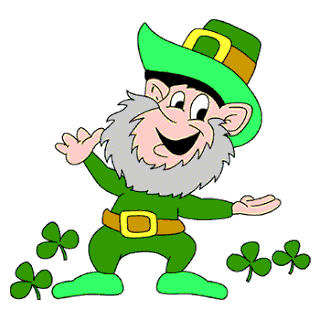 This is the place to find information about Saint Patrick's Day, gifts, local St. Patrick' s Day events, parades and activities in the U.S., Canada, Britain and other countries.
Saint Patrick's Day, also called the Feast of Saint Patrick (from Irish: Lá Fhéile Pádraig, "the Day of the Festival of Patrick"), is held annually on 17 March, which is the traditionally accepted date of the death of Saint Patrick (c. AD 385-461), the patron saint of Ireland. Saint Patrick's Day is both a religious holiday, celebrating a Catholic Saint and a popular secular holiday, a celebration of Spring, music, beer, fun, comeraderie and Ireland.
We're always looking for events, parades, activities and information to add, so if you encounter any, please email me! So if you have any to add or corrections please let me know! Also help me rate them!
St. Patrick's Day 2023 Parades
Major St. Patrick's Day parades are held in NY, Chicago, and many other cities.
See this page to find a St. Patrick's parade near you and for information about each parade.
St. Patrick's Day Information:
St. Patrick's Day History:
You'll find lots of facts related to Saint Patrick's Day here! See below!
St. Patrick's Day Foods
What would St. Paddy's day be without the traditional foods of Ireland. Find a description of each and easy to follow recipes here.
Saint Patrick's Day Beer and Drink
St. Patrick's Day without green beer would be... well, depressing!
Learn about the beers of Ireland and St. Patrick's day on this page.
How to find St. Patrick' s Day Fun Gifts, Toys and Related decorations, Events and Activities - fast, easy and inexpensive!
St. Patrick's Day - Ideas for Romantic Getaways and Activities