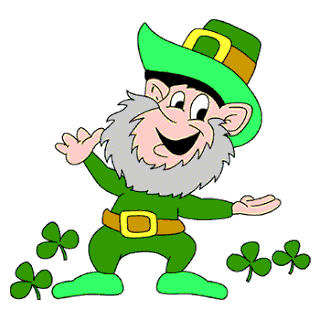 Movies to watch on St. Patrick's Day!
Netflix, RedBox, Amazon Prime all have movies with St. Patrick's Day as a theme or integral part! Put the fire on, open a Guiness or a glass of Irish whiskey, cozy up on the sofa with your lass and get your hgreen on!.
We've broken the movies into genres:
Irish and St. Patrick historical documentaries
"The History of St. Patrick's Day"
This film shows how Irish immigrants in America transformed a religious festival into a celebration of all things Irish, and how St. Patrick's Day became a nationwide phenomenon.
"Celebrating the Green: The History of St. Patricks Day"
From the History Channel

"The Magdalene Sisters" (2002)
A docudrama in mid 1900's Ireland in which young women who become pregnant are locked away and put to work in laundries as virtual slave laborers.
"St. Patrick: Apostle Of Ireland" ( 2008 )
This documentary is free t watch if you have an Amazon Prime membership
"Patrick" (2011)
Who was the real Saint Patrick of Ireland? This movie followss the true story behind the legends and inspects the life of the real man who lived in the 5th century. Includes interviews with scholars and reenactments of Saint Patrick's life. Starring: David Kidd, Alan Harper,
"St. Patrick: The Irish Legend"
This is the first feature-length docu-drama film about St. Patrick and all of his efforts towards liberating Ireland.
Starring: Patrick Bergin, Luke Griffin
Family, Children's and Animated films
'Darby O'Gill and the Little People' (1959)
This is a cute and entertaining movie from Disney about a poor aging Irishman (Sean Connery in his pre-Bond days) who meets the king of the leprechauns and tries to con him out of his gold. It's actually pretty good for a 50's family movie..
"I Captured the King of the Leprechauns" (1959)
Thiks is an other very entertaining and cute film with behind the scenes of Darby O'Gill and the Little People, starring: Walt Disney, Pat O'Brien, Albert Sharpe. Great film for children under age 13 for St. Patrick's Day.

'The Secret of Kells' (2010)
Amazon's description says "Magic, fantasy, and Celtic mythology come together in a riot of color and detail that dazzle the eyes in a sweeping story about the power of imagination and faith to carry humanity through dark times. In a remote medieval outpost of Ireland, young Brendan embarks on a new life of adventure when a celebrated master illuminator arrives from foreign lands carrying a book brimming with secret wisdom and powers. To help complete the magical book, Brendan has to overcome his deepest fears on a dangerous quest that takes him into the enchanted forest where mythical creatures hide. It is here that he meets the falry Aisling, a mysterious young wolf-girl, who helps him along the way. But with the barbarians closing in, will Brendan s determination and artistic vision illuminate the darkness and show that enlightenment is the best fortification against evil?"
Dramas with an Irish theme
"The Quiet Man" (1952)
A retired American boxer, played by John Wayne, moves to Ireland in the 1920s to reclaim his family's farm. He falls in love with an Irishwoman (Maureen O'Hara) and is confronted by strict local customs and the woman's belligerent brother. .
"The Commitments" (1991)
The 1991 classic Irish dramedy adapted from Roddy Doyle's novel of the same name follows working class Dubliners who form an American-style soul band. Despite its relatively unknown cast, Alan Parker's film was met with critical acclaim and box office success. It also put actor Colm Meaney on the map.
"The Boondock Saints II: All Saints Day" (2009)
The MacManus brothers are living a quiet life in Ireland with their father, but when they learn their beloved priest has been killed by mob forces, the duo return to Boston to bring justice to those responsible.
Starring: Sean Patrick Flanery, Norman Reedus, Billy Connolly
"

T

he Crying Game" (1992)
An IRA man Fergus (Stephen Rea) escapes to London, but is followed by what he did in Ireland; Intense...
"The Bells of St. Mary's" (1945)
At a big city Catholic school, Father O'Malley and Sister Benedict are a priest and a nun who, despite their good-natured rivalry, try to save their school from being shut down. Very Irish-American themes the movie is commonly associated with the Christmas season, due to a scene involving a Christmas pageant at the school.
Starring: Bing Crosby, Ingrid Bergman. .
"Once" ()
The inspirational tale of two kindred spirits who find each other on the bustling streets of Dublin. One is a street musician who lacks the confidence to perform his own songs.
Starring: Glen Hansard, Markéta Irglová
"Gangs Of New York" (2003)
Leonardo DiCaprio, Cameron Diaz, and Daniel Day- Lewis star in this tale of vengeance and survival! As waves of immigrants swell the population of New York, corruption thrives in lower Manhattan's Five Points section. Young Irish immigrant Amsterdam returns seeking revenge against the rival gang leader who killed his father. But Amsterdam's personal vendetta becomes part of the gang warfare.

See below for both streaming and dvd options from Amazon!