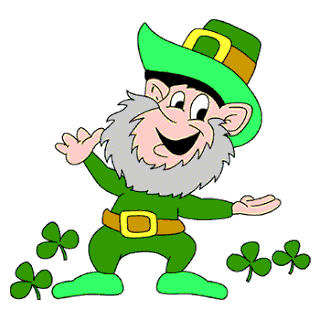 St. Patrick's Day Around the World
How St. Patrick's Day is celebrated in many countries.
Wherever the Irish migrated to, they brought their foods, traditions and culture with them. And thanks to centuries of oppression, famines and economic hardship, many millions of Irish have migrated to other countries. According to U.S. News and World report, the top ten countries with the most migrants from Ireland are (in order from most to least):
U.K.,
U.S.,
Australia,
Canada,
Spain,
South Africa,
Germany,
France,
New Zealand,
Poland.
The celebrations share many things in common:
Wearing green, and green as a theme color
Guinness stout
Irish music
Traditional Irish foods, like Corned beef and cabbage, potato soup, beef in Guinness, smoked salmon
Notable Celebrations in Various Countries
Argentina
Argentineans love a party, and in many cities, certainly in Buenos Aires, all-night long street parties are common. People party, dance and drink only beer throughout the night, until seven or eight in the morning,
Canada
Toronto, Montreal and Manitoba all have large parades. In Manitoba, the Irish Association of Manitoba runs an annual three day festival of music and culture based around St Patrick's Day.
Denmark
Copenhagen has a St. Patrick's Day 3 Legged Charity Race sponsored by the Carlsberg brewery and the Irish pub owners , proceeds are donated to charities.
Italy
Florence, Italy has ten days of live music, food and drink called 'Festa Irlandese'
Germany
Since 1996 Munich has a St. Patrick's Day parade sponsored by the German-Irish Society of Bavaria; a festival follows with live music and dance performances.

Japan
Since 1992, Tokyo, Japan has a parade on Omote Sando organized by the Irish Network Japan (INJ)
Mexico
St. Patrick's Day is not a popular holiday in Mexico, but the global tradition of school children hitting, punching or slapping anyone who is not wearing green in their clothes has caught on..
Norway
Oslo, Norway has a parade through the city followed by a festival at the Town Hall Square
Russia
Since 1992, Moscow holds a St. Patrick's Day Parade with elaborate floats.
South Korea
In Seoul a small parade is held in Daehakro (Taehongno), and goes up the street
United States
See the facts page and parades page for US-centric activities
United Kingdom
Birmingham has the UK's largest Saint Patrick's Day parade. But large Irish populations in London, Manchester and Coatbridge also have their own celebrations with parades and festivals.

References: