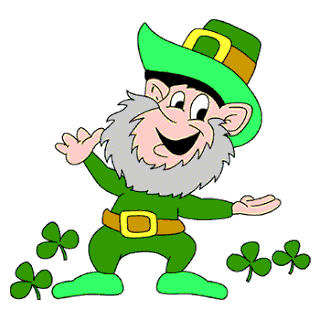 Philadelphia St. Patrick's Day Parade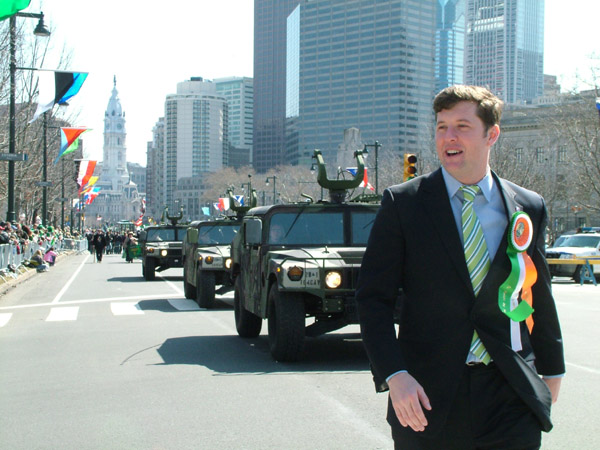 Philadelphia 's St. Patrick's Day parade dates back to 1771, which makes it the 2nd oldest Parade in the United States after the New York City Parade. For a complete history of the parade, click here.
When:
Sunday, March 12, 2023
Usually held on Sunday before St. Patrick's Day from 12 Noon through 3pm. See their website for latest updates. They could have changed or cancelled it after we last updated this page. It usually airs LIVE on Fox 29.
Where:
The Parade will travel
View a larger printable PDF version of the Philadelphia St. Patrick's Day Parade Route Map here.
If you want an interactive Google map, so you can get directions to some point along the parade route, click here!
Who is in the parade:
The parade now includes representatives from Philadelphia 's Irish groups including:
the Hibernian Benevolent Society,
the Ancient Order of Hibernians (AOH),
Clan Na NGael,
Fire Emerald Society of Metro Philadelphia (FESMA),
the Irish Information Center and
the Metro Philadelphia Police Emerald Society (MAPES)

If you'd like to see photos from last year's parade, click here.

Attending the parade as a spectator
What to bring
If it is a cold day, bring a warm hat, warm gloves, and warm shoes. For a sunny day, you'll want to bring sunglasses, suntan lotion, and a hat. The parade goes on rain, shine or snow.
Transportation and Parking
The subway is a great way to get in and out to see the parade. Get more SEPTA transportation information here.
More information
If you want more information, such as to participate in the parade or become a sponsor, see the parade's official website here...
Find the parade's Facebook page here.
References
Image: Rep. Patrick Murphy walks in the 2007 Philadelphia St. Patrick's Day Parade.Date 17 March 2007
Source http://www.patrickmurphy.house.gov/index.php?option=com_content&task=view&id=60&Itemid=90
Author Office of Rep. Patrick Murphy (D-Pennsylvania)
Other holidays and resources:
Other holidays and resources: