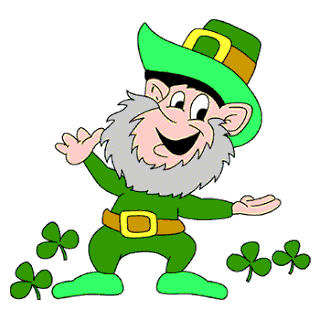 New York City, NY St. Patrick's Day Parade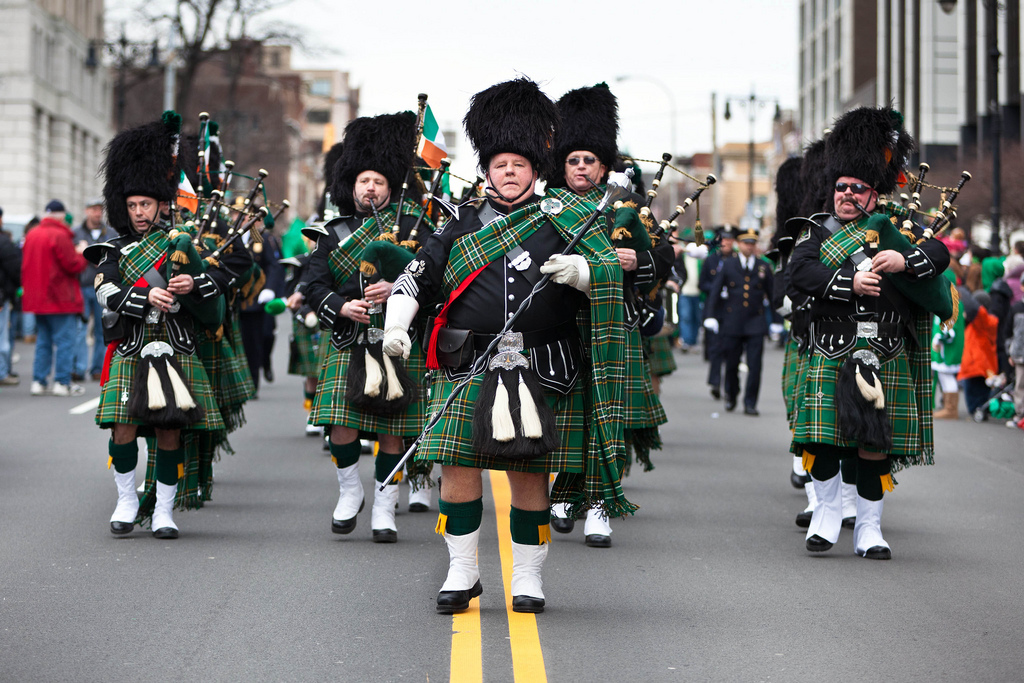 The first celebration of Saint Patrick's Day in New York City was held at the Crown and Thistle Tavern in 1756. Once a party starts, it is hard to stop it from spilling out onto the streets, so a few years later, in 1762 Irish soldiers in the British Army held a parade. It has been held annually since. The NYC St Patrick's Day now draws more than one million spectators each year. For a complete history of the parade, click here.
When:
The NYC St. Patrick's Day Parade is usually held on March 17th (
Friday, March 17, 2023
). However, if the 17th falls on a Sunday, then the Parade is held on Saturday, March 16th in order to observe the Sunday Sabbath.
Friday, March 17, 2023 from 11 am to 5 pm EST.. at 44th Street and Fifth Avenue
Note: In years where 17 March is a Sunday, the New York parade is moved to the previous Saturday (16 March) .
Where:
The NYC St. Patrick's Day Parade can be viewed along 5th Avenue between 44th Street and 79th Street. The Parade can also be watched live on NBCNewYork.com beginning at 11:00 a.m. on March 16
If you want an interactive Google map, so you can get directions to some point along the parade route, click here!
Who is in the parade:
The New York parade has become the largest Saint Patrick's Day parade in the world. In 2006 more than 150,000 marchers participated in it, including bands, firefighters, military and police groups, county associations, emigrant societies, and social and cultural clubs, and it was watched by close to 2 million spectators lining the streets. The parade now includes representatives from New York City's Irish groups
Attending the parade as a spectator
What to bring
If it is a cold day, bring a warm hat, warm gloves, and warm shoes. For a sunny day, you'll want to bring sunglasses, suntan lotion, and a hat. The parade goes on rain, shine or snow.
Transportation and Parking
Walking or the subway is a great way to get in and out to see the parad
More information
If you want more information, such as to participate in the parade or become a sponsor, see the parade's official website here...
Find the parade's Facebook page here.
Phone: 718-231-4400
Email: info@nycstpatricksparade.org.
Street closings
The following Streets will be closed during the parade:
5th Avenue between 42nd Street and 86th Street
Madison Avenue between 63rd Street and 64th Street
Madison Ave between 78th Street and 86th Street
Vanderbilt Avenue between 43rd Street and 46th Street
43rd Street between Vanderbilt Avenue and 6th Avenue
44th Street between Vanderbilt Avenue and 6th Avenue
45th Street between Vanderbilt Avenue and 6th Avenue
46th Street between Vanderbilt Avenue and 6th Avenue
47th Street between Park Avenue and 6th Avenue
48th Street between Park Avenue and 6th Avenue
62nd Street between 5th Avenue and Madison Avenue
63rd Street between 5th Avenue and Madison Avenue
64th Street between Park Avenue and 5th Avenue
72nd Street between Madison Avenue and 5th Avenue
78th Street between Madison Avenue and 5th Avenue
79th Street between 5th Avenue and Park Avenue
80th Street between 5th Avenue and Park Avenue
81st Street between 5th Avenue and Park Avenue
82nd Street between 5th Avenue and Park Avenue
83rd Street between 5th Avenue and Park Avenue
84th Street between Madison Avenue and 5th Avenue
85th Street between Madison Avenue and 5th Avenue
Other holidays and resources: