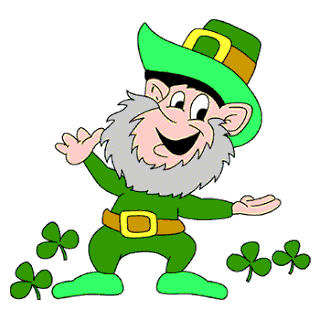 Traditional Irish Potato Soup Recipe
Click here for a PDF print version to use while you cook!
Irish Potato Soup, either with beef or lamb, is a traditional meal of Ireland and perfect for St. Patrick's Day. And it is so easy to make and is a meal in itself! It only takes about 20 minutes to prepare then about 2 hours in a large pot on the stove. It is also perfect to cook in a slo-cooker or crockpot.
Traditional Irish Potato Soup
Ingredients
2 tablespoons of butter (yes, of course, Irish butter, if you can find it)
2 medium sized onions
4 large potatoes, washed & peeled
1 cup of low-sodium chicken broth (or for vegetarians, vegetable broth)
2 cups of milk (I use nonfat, but you can use whole milk, buttermilk, or whichever you prefer. The nonfat makes it taste less heavy. The Irish use cream)
1 teaspoon minced garlic
1 teaspoon dried parsley
Sprigs of parsley for garnish,
Toppings: crumbled bacon, grated cheddar cheese
Equipment:
Crock pot or large pot
Cutting board, knives, etc.
Directions:
Wash, peel and thinly slice (1/4 inch, or 1/2 cm) the onions and potatoes
Put the onions and potatoes in a cooking pot with the butter.
Add the chicken broth, dried parsley and garlic.
Cover the pot and simmer on low heat until the veggies are soft, but do not let them brown.
Add the milk and mix until soup becomes thick
You can use a whisk or wand blender to make the soup smooth, or leave it chunky, as you prefer.
Serve with the garnish and toppings
Other traditional St. Patrick's Day dishes:
Guinness stout (beer) or any beer dyed green
Other Traditional Irish foods:
Other holidays and resources: