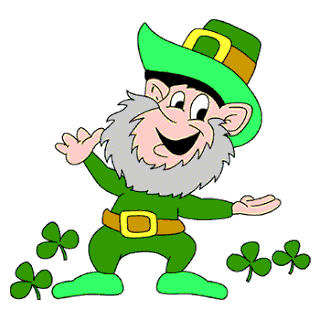 Washington, DC St. Patrick's Day Parade
The Washington D.C. Annual St. Patrick's Parade dates back to 1971.
When:
Sunday before St. Patrick's Day (March 12, 2023), from 12 pm to 1:30 pm EST. See their website for latest updates. They could have changed or cancelled it after we last updated this page.
It looks like they have changed it substantially; more like a march than a traditional St. Patrick's Day parade - see their description below
Where:
The Parade (or "March" as they are now calling it) will travel along the path in the map below.
If you want an interactive Google map, so you can get directions to some point along the parade route, click here!
Who is in the parade:
According to their website: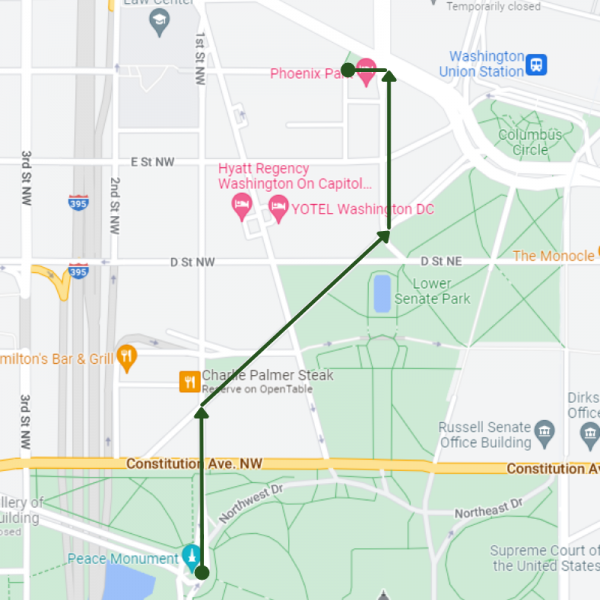 "We will be gathering near the Peace Monument by 11:30 AM (intersection of Pennsylvania Ave NW and 1 St NW.) Parking is available near the Monument, F St NW, or 5th St NW. This march will be limited to walking, dancing, etc. No floats, cars, or motorized vehicles will be allowed at this time. If you have questions regarding logistics, or what you can or cannot bring, please reach out to the chair at chair@dcstpatsparade.com .From 12:00 PM onward, live music and Irish dancing will take place throughout the afternoon at Kelly's Irish Times and the Irish Channel. Starting at 3:30 PM, join the St. Patrick's Parade Committee at the Irish Channel where we will be helping to raise funds for The Belfast-Beltway Boxing Project. All proceeds from the Parade Committee donations/ sales that afternoon will be donated directly to The Belfast Boxing Project. Live music that afternoon will be featuring Bob Sullivan and Irish Dancing will be featuring the Culkin School of Traditional Irish Dance. .

Everyone is Irish on St. Patrick's Day, and truly this Parade is for everyone. It is a family day, a day when people come together to enjoy the sharing of culture, the celebration of being Irish or almost Irish and to enjoy a wonderful event!"
Attending the parade as a spectator
What to bring
If it is a cold day, bring a warm hat, warm gloves, and warm shoes. For a sunny day, you'll want to bring sunglasses, suntan lotion, and a hat. The parade goes on rain, shine or snow.
Transportation and Parking
The Metro is a great way to get in and out to see the parade.
More information
If you want more information, such as to participate in the parade or become a sponsor, see the parade's official website here...
Find the parade's Facebook page here.
Email: chair@dcstpatsparade.com.
Other holidays and resources: