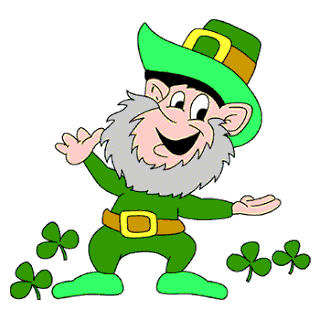 St. Paul, MN St. Patrick's Day Parade
St. Paul, MN's St. Patrick's Day parade dates back to 967. The focus of the parade has always been on family groups, so motorized vehicles are kept to a minimum, except for dignitaries.
When:
Friday, March 17, 2023 at 12 pm starting at Rice Park, traveling down 5th St, and ending at Mears Park.. See their website. The St. Patrick's Day Parade is traditionally held on March 17th unless it falls on a Holy Day or a Sunday.
Where:
In normal years, the Parade travels along 5th Avenue from Wacauta Street to Rice Park. If you want an interactive Google map, so you can get directions to some point along the parade route, click here!
More about the parade:
The 2021 drive-thru parade will happen in the old Sears Building parking lot at 425 Rice Street in St. Paul. Parade-goers will need to sign up by Febuary 24, 2021 for free but...
They have already hit our max of 150 vehicles. "At this time we are no longer accepting reservations. We will be hosting a Facebook LIVE, so you may Irish on from home - check us our on social media!"
For those who aren't planning to make the drive, another option is available: the celebration will go live on Facebook. The live feed will include interviews and close-ups of the celebration's attractions.

March On! And Help to March Out Hunger.
With And Irish Helping Hand.
The Irish are no strangers to hunger and as we know 2020-2021 has been a very difficult hear. MANY people have been experiencing hunger- even those right in our neighborhoods. We will be collecting non-perishable food items, personal hygiene products, and cleaning supplies. Look for the Reverse Food Truck to drop your donations off on the day of the drive-thru celebration on St. Patrick's Day! Donations will go to Neighborhood House in St. Paul. Not attending the celebration? No problem. We would also like to direct you to make contributions online to either of these great partners.
COVID-19 mitigation measures are required; parade-goers will need to stay in their cars and others will mask up. In fact, the organization called it an "Irish MASK-arade" on its website.

The organization will also be collecting food, personal hygiene products and cleaning supplies at the event. You can drop donations off at the "Reverse Food Truck." They'll go to Neighborhood House in St. Paul.

Attending the parade as a spectator
What to bring
If it is a cold day, bring a warm hat, warm gloves, and warm shoes. For a sunny day, you'll want to bring sunglasses, suntan lotion, and a hat. The parade goes on rain, shine or snow. And of course, it is traditional to be dressed in GREEN (or orange or white - colors of the Irish flag)!
Transportation and Parking
Mass transit is a great way to get in and out to see the parade.
More information
If you want more information, such as to participate in the parade or become a sponsor, see the parade's official website here...
Find the parade's Facebook page here.
Other holidays and resources: