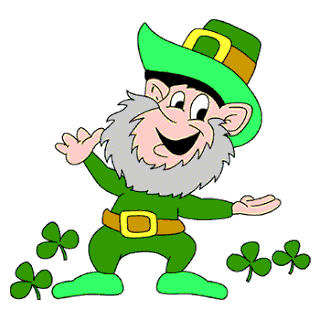 Spokane St. Patrick's Day Parade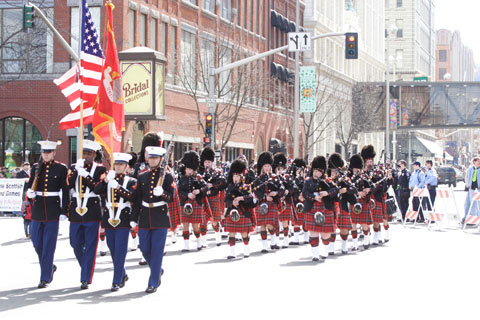 Spokane's St. Patrick's Day parade dates back over 40 years to 1980.
When:
The St. Patrick's Day Parade should be held on Saturday, March 11, 2023, starting at 12 pm.
Where:
The Parade will travel in the Riverfront area.
More about the parade:
Each year on the Saturday prior to St. Patrick's Day, The Friendly Sons of St. Patrick put together one of the most fun and entertaining parades in the region. Using proceeds from the parade, the Friendly Sons' passion for this event extends beyond the parade route each year when they provide donations to several area non-profit organizations to support the community. This, in general, is much in line with the initial organization founded in Philadelphia in 1771, interestingly enough, five years prior to the Declaration of Independence.

This annual parade is one event in Spokane that is open for total community involvement. Regardless of race, creed or color, everyone has just that wee bit of Irish that comes out in full spirit, whether you're a dyed-in-the-wool Irish person or just Irish-for-the-day, this is one event you won't want to miss.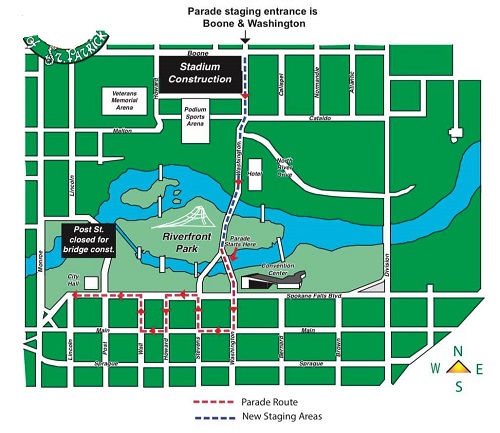 If you'd like to see photos from past years' Spokane parades, click here.
Attending the parade as a spectator
What to bring
If it is a cold day, bring a warm hat, warm gloves, and warm shoes. For a sunny day, you'll want to bring sunglasses, suntan lotion, and a hat. The parade goes on rain, shine or snow. And of course, it is traditional to be dressed in GREEN (or orange or white - colors of the Irish flag)!
Transportation and Parking
Mass transit is a great way to get in and out to see the parade.
More information
If you want more information, such as to participate in the parade or become a sponsor, see the Spokane St Patrick's Day parade's official website here...
Find the Spokane parade's Facebook page here.
Email: friendlysonsofspokane@gmail.com.
Other holidays and resources:
Other holidays and resources: