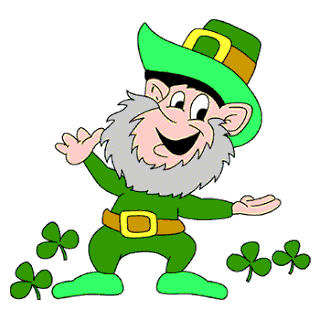 San Francisco St. Patrick's Day Parade
San Francisco's St. Patrick's Day parade dates back to 1851 .
For a complete history of the parade, click here.
When:
Saturday, March 11, 2023. starting at 11:30 am RAIN OR SHINE.
ALWAYS see their website for for latest updates. They could have changed or cancelled it after we last updated this page..
The Festival at the Civic center (where the parade ends) starts at 10 am and ends at 5pm
Where:
The Parade starts on the corner of Market and Second Street and ends at the Civic Center.
If you want an interactive Google map, so you can get directions to some point along the parade route, click here!
Who is in the parade:
The parade includes over a hundred colorful floats, Irish dance troupes and marching bands will wind their way to Civic Center Plaza. The St. Patrick's Day Parade celebrates and showcases our Irish community, Irish culture and character in all its forms. Featured groups from throughout the Bay Area's Irish community including schools, youth organizations, labor unions, cultural groups, as well as the San Francisco Police and Fire Departments will march down Market Street. Again this year, the popular Festival will be held at Civic Center Plaza, in front of City Hall before, during and after the Parade. The Festival gives you an opportunity to learn more about our Irish history and culture. There will be live music, Irish food and Beverages, dancing and cultural and business exhibits for the entire family to enjoy.
If you'd like to see photos from last year's parade, click here. According to their website, there is also a festival after the parade:
The Irish Festival after the parade
The Festival at the end of the parade will be held at Civic Center Plaza, in front of City Hall. The Festival is full of flair, and offers all in attendance the opportunity to truly experience Irish culture. This year's Festival features cultural and exhibitor booths, a healthy selection of Irish food and beverages, Irish dancing, live music, both contemporary and traditional, and a multitude of activities for children such as inflatable and mechanical rides and much more.
Civic Center Plaza ~ San Francisco
Festival Hours: 10:00 AM to 5:00 PM
Parade - Saturday, March 11th at 11:30 AM
To participate in the parade, please or visit www.UISSF.org
RAIN OR SHINE!
Attending the parade as a spectator
What to bring
If it is a cold day, bring a warm hat, warm gloves, and warm shoes. For a sunny day, you'll want to bring sunglasses, suntan lotion, and a hat. The parade goes on rain, shine or snow.
Transportation and Parking
The subway is a great way to get in and out to see the parade.
More information
Contact Kathleen Manning at 415-203-1027 or Email: kmanningparade@yahoo.com or oliviacanniffe@yahoo.com
If you want more information, such as to participate in the parade or become a sponsor, see the parade's official website here...
Find the parade's Facebook page here.
Other holidays and resources: