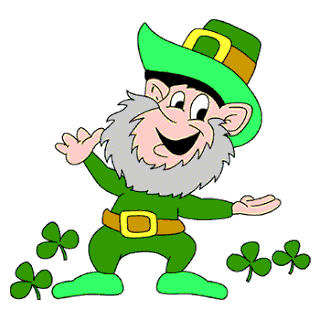 San Diego St. Patrick's Day Parade
San Diego's St. Patrick's Day parade is usually held on the Saturday before St. Patrick's Day.
When:
In 2023 it should be Saturday, March 11, 2023 at 10:30 am. See their website for latest updates. They could have changed or cancelled it after we last updated this page. RAIN OR SHINE!
Where:
The Parade starts on the corner of Fifth Avenue at Laurel Street.
If you want an interactive Google map, so you can get directions to some point along the parade route, click here!
Who is in the parade:
They have over 120 Parade entries. See Floats, High School Marching Bands, Police and Fire Department Units, Dancing Groups, Marching and Equestrian Units, Clowns, Dignitaries and Honorees, Representatives from Ireland, Antique Cars, Irish Setters and more.
If you'd like to see photos from last year's parade, click here. According to their website, there is also a festival after the parade:
The Irish Festival after the parade
Following the parade, an event filled Irish Festival in Balboa Park (Sixth and Maple) features live entertainment on 3 Stages. In the morning we have Irish Step Dancers and then we have a full afternoon line-up with Irish Folk singers and bands. All day there are Craft Booths, a Celtic Food Village and other Food Booths, a Beer Garden and a Kids Zone.
Attending the parade as a spectator
What to bring
If it is a cold day, bring a warm hat, warm gloves, and warm shoes. For a sunny day, you'll want to bring sunglasses, suntan lotion, and a hat. The parade goes on rain, shine or snow.
Transportation and Parking
The subway is a great way to get in and out to see the parade.
More information
If you want more information, such as to participate in the parade or become a sponsor, see the parade's official website here...
Find the parade's Facebook page here.
Other holidays and resources: