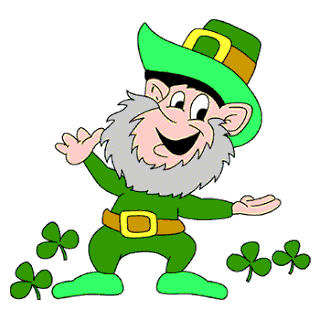 Portland St. Patrick's Day Parade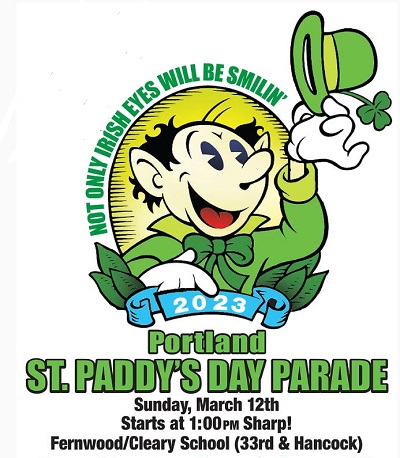 Portland's St. Patrick's Day parade dates back over 30 years. .
For a complete history of the Portland parade, click here.
When:
The St. Patrick's Day Parade should be held on Saturday, March 11, 2023, starting at 12 pm. See their website
Where:
The Parade will travel will start at:
BEVERLY CLEARY SCHOOL / FERNWOOD CAMPUS, 1915 N.E. 33RD AVENUE / NEXT TO OLD Q.F.C. STORE

1. STARTING POINT / GROUND ZERO: N.E. HANCOCK & N.E. 32ND
2. PARADE MARCHES WEST ON N.E. HANCOCK TO N.E. 17TH
3. AT N.E. 17TH AVE., NORTH ONE (1) BLOCK TO N.E. TILLAMOOK
4. PARADE HEADS EAST ON N.E. TILLAMOOK BACK TO N.E. 32ND
THE PARADE ENDS WHERE IT STARTED!
THE 1.2 MILE CIRCUITOUS ROUTE TAKES ROUGHLY ONE (1) HOUR!
View a larger version of the Portland St. Patrick's Day Parade Route Map here.
If you want an interactive Google map, so you can get directions to some point along the Portland parade route, click here!
More about the parade:
If you'd like to see photos from past years' Portland parades, click here.
Attending the parade as a spectator
What to bring
If it is a cold day, bring a warm hat, warm gloves, and warm shoes. For a sunny day, you'll want to bring sunglasses, suntan lotion, and a hat. The parade goes on rain, shine or snow. And of course, it is traditional to be dressed in GREEN (or orange or white - colors of the Irish flag)!
Transportation and Parking
Mass transit is a great way to get in and out to see the parade.
More information
If you want more information, such as to participate in the parade or become a sponsor, see the Portland St Patrick's Day parade's official website here.
Email: portlandstpaddysparade@gmail.com.
Other holidays and resources:
Other holidays and resources: