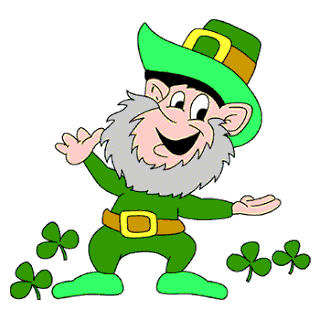 Phoenix, AZ St. Patrick's Day Parade
Phoenix, AZ's St. Patrick's Day parade dates back to 1984 .
When:
Saturday, March 11, 2023 starting at 10 am
See their website for latest updates. They could have changed or cancelled it after we last updated this page..
Where:
The Parade will start at 3rd Street and Sheridan and heads south through the streets of Downtown Phoenix.
View a larger printable PDF version of the Phoenix, AZ St. Patrick's Day Parade Route Map here.
If you want an interactive Google map, so you can get directions to some point along the parade route, click here!
More about the parade:
The parade features a variety of performers, entertainers and floats including marching bands, Irish dancers, and bag pipers.
If you'd like to see photos from past years' parades, click here. But the parade is not just an "Irish thing". According to their website, there is also a St. Patrick's Dat Faire:
THE FAIRE
Following the parade, the 2017 Phoenix St Patrick's Day Faire begins at the Irish Cultural Center at Hance Park. Come enjoy 3 Stages of Irish Music, Irish Stepdancing, Bagpipers, Food & Beverages, Irish Crafts & Merchandise, Genealogy, Irish Clubs, Children's Area, and catch a glimpse of the "1916 Commemorative Exhibition" during a guided tour of the McClelland Library.
Faire Admission is $10.00 for Adults. $8.00 for Senior (55 & over) and Military. Children 12 and under are FREE. Click here to buy tickets online.
Free parking with Purchase of St. Patrick's Day Faire Ticket. The Parking garage is located at 1850 North Central Avenue. There will be a free round-trip shuttle bus from the parking garage to the St. Patrick's Day Faire (9 a.m. to 6 p.m.). Take the light rail to the Roosevelt Street Station.
Attending the parade as a spectator
What to bring
If it is a cold day, bring a warm hat, warm gloves, and warm shoes. For a sunny day, you'll want to bring sunglasses, suntan lotion, and a hat. The parade goes on rain, shine or snow. And of course, it is traditional to be dressed in GREEN (or orange or white - colors of the Irish flag)!
Transportation and Parking
Mass transit is a great way to get in and out to see the parade.
More information
If you want more information, such as to participate in the parade or become a sponsor, see the parade's official website here...
Find the parade's Facebook page here.
Phone: 623) 939-1183.
Email: PhxSt.PatricksParade@cox.net.
Other holidays and resources: