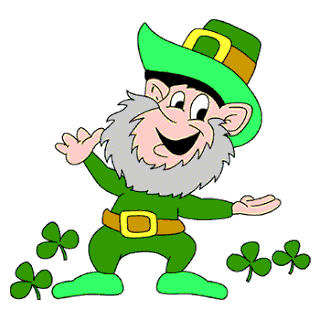 New Orleans St. Patrick's Day Parade
The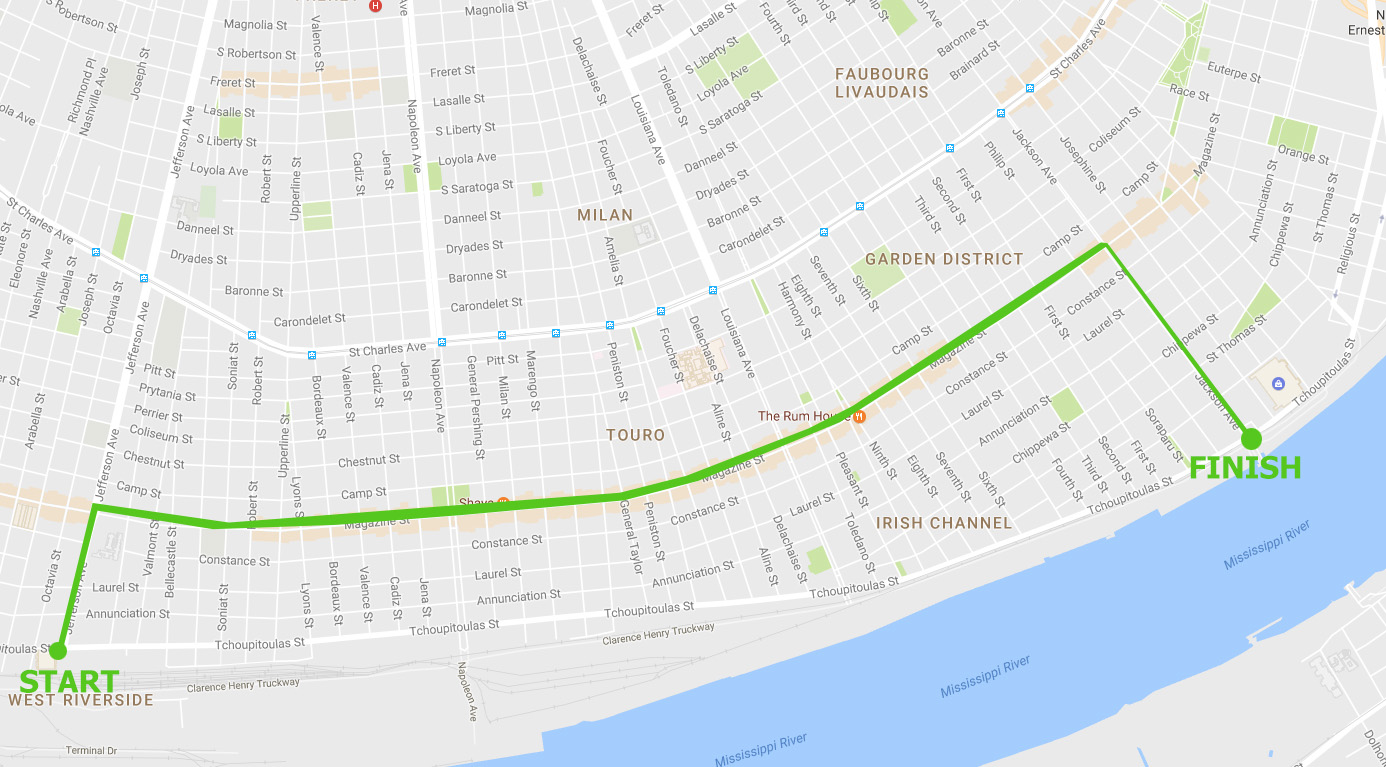 New Orleans's St. Patrick's Day parade dates back to 1947.
When:
Saturday, March 11, 2023 from 1 pm to 2:30 pm. See the parade's website for latest updates. They could have changed or cancelled it after we last updated this page..
(the parade takes place on the Saturday prior to March 17th each year.)
Where:
The Parade procession kicks off at 1:00 p.m. on Napoleon Avenue, turning onto Magazine Street and ending on Jackson Avenue. Parade viewing and block parties are free and open to the public! You can view the parade along the parade route or at a private establishment.
View a larger printable PDF version of the New Orleans St. Patrick's Day Parade Route Map here.
If you want an interactive Google map, so you can get directions to some point along the parade route, click here!
Who is in the parade:
The parade now includes representatives from New Orleans's Irish groups. It will include floats, trucks, marching bands and second-liners. Throws include beads, doubloons, flowers, moon pies, and of course, vegetables. Those that experience the luck of the Irish may catch some cabbage from a passing float or receive a kiss from one of the walking club members.
If you'd like to see photos from last year's parade, click here. But the parade is not just an "Irish thing". According to their website, the parade
The celebration will begin with mass held at St. Mary's Assumption Church at noon, and the parade will follow immediately after.
Block Parties: Want to continue the celebration? Find your pot of gold at one of the St. Paddy's block parties.

Parasol's Bar located in the Irish Channel celebrates the holiday with a blowout party throughout an entire block of the neighborhood. On both The St. Patrick's Day Parade should be held on Saturday, March 11, 2023. See their website for latest updates. They could have changed or cancelled it after we last updated this page. Festival on Friday, March 17, 2023 with green beer, local flavors and even -leprechauns- crowd the area from 10 a.m. to 8 p.m.

Annunciation Square holds another block party on Friday, March 17, 2023 to benefit St. Michael's Special School. From 10 a.m. to 6 p.m. arts and crafts, local eats, wine, beer, Irish music and dancers will fill the playground to commemorate the holiday.

For more information about St. Patrick's Day festivities, visit www.irishchannelno.org.
Attending the parade as a spectator
What to bring
If it is a cold day, bring a warm hat, warm gloves, and warm shoes. For a sunny day, you'll want to bring sunglasses, suntan lotion, and a hat. The parade goes on rain, shine or snow.
Transportation and Parking
Mass transit is a great way to get in and out to see the parade.
More information
If you want more information, such as to participate in the parade or become a sponsor, see the parade's official website here...
Find the parade's Facebook page here.
Other holidays and resources: