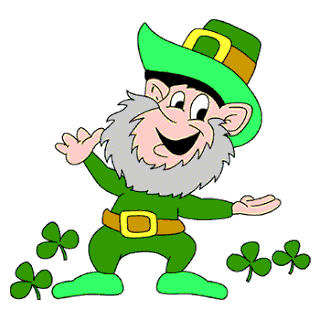 New Haven St. Patrick's Day Parade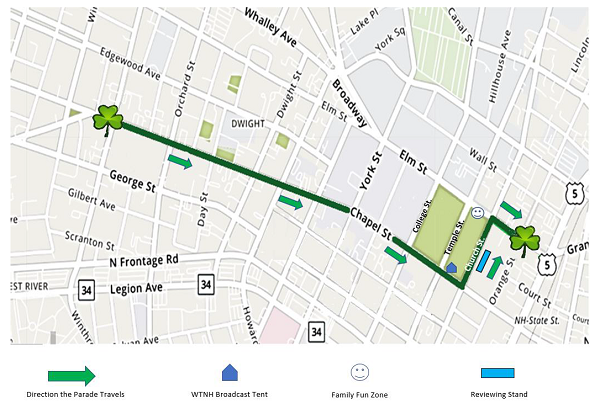 New Haven's St. Patrick's Day parade dates back to 1742. The New Haven Hibernian Provident Society sponsored the first St. Patrick's Day Parade held in New Haven, Connecticut on March 17, 1842, which makes this one of the oldest St. Patrick's Day Parades in New England and the sixth-longest-running parade in America. .
For a complete history of the New Haven parade, click here.
When:
The St. Patrick's Day Parade should be held on Sunday, March 12, 2023, starting at 9:30 am.
Where:
The Parade begins on Chapel Street at Sherman Avenue, and continues on Chapel Street toward the Green. The route turns left onto Church Street, down to Elm Street, and disburses by Orange Street. The parade takes approximately 3 hours and 1.3 miles.
View a larger printable PDF version of the New Haven St. Patrick's Day Parade Route Map here.
If you want an interactive Google map, so you can get directions to some point along the New Haven parade route, click here!
More about the parade:
Port-O-Lets will be available along the parade route and and throughout the City on Parade Day, provided by Town Green District, partners with the Parade.


Attending the parade as a spectator
What to bring
If it is a cold day, bring a warm hat, warm gloves, and warm shoes. For a sunny day, you'll want to bring sunglasses, suntan lotion, and a hat. The parade goes on rain, shine or snow. And of course, it is traditional to be dressed in GREEN (or orange or white - colors of the Irish flag)!
Transportation and Parking
Mass transit is a great way to get in and out to see the parade.
Public Transportation - Trains
- From the Shoreline (Branford, Madison, Old Saybrook): Ride ShorelineEast westbound to State Street Station or Union Station. More information and schedules are available at the Shoreline East website.
- From the West (Milford, Bridgeport, Fairfield, NYC): Ride MetroNorth eastbound to Union Station or State Street Station. More information and schedules are available at the MTA website.

Public Transportation - Busses - CT Transit alters the routes for bus pickup on Parade Day and provides advance notice in the bus pickup locations. More information in available at the CTTransit website.

The New Haven Parking Authority proudly serves the people of New Haven and its visitors with over 8,000 economical public parking spaces at the Air Rights, Crown Street, Temple Street, Temple Medical, Granite Square, and Union Station Garages. Parking is also available in selected Yale lots; the Crown and Temple Street Garages will be open that day with bathroom facilities available. For more parking information, visit our Parking Page.
attr
More information
If you want more information, such as to participate in the parade or become a sponsor, see the New Haven St Patrick's Day parade's official website here...
Find the New Haven parade's Facebook page here.
Email: chairperson@stpatricksdayparade.org.

Phone: 203-444-4406
Other holidays and resources: