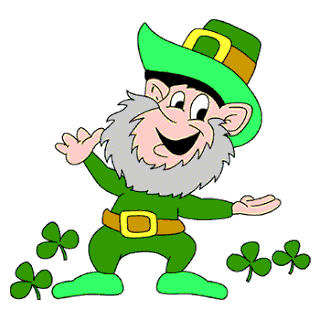 Milwaukee St. Patrick's Day Parade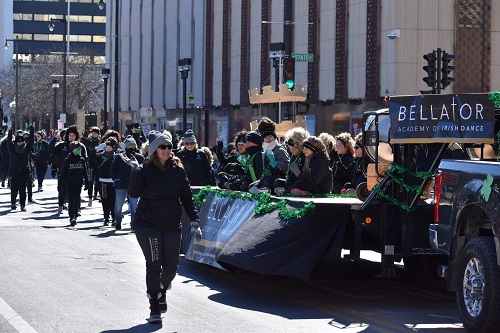 Milwaukee's St. Patrick's Day parade dates back to March 17, 1843.
For a complete history of the parade, click here.
When:
The St. Patrick's Day Parade should be held on Saturday, March 11, 2023. starting at 12 pm. ALWAYS see their website for for latest updates. They could have changed or cancelled it after we last updated this page..
Where:
The Parade will travel through downtown Milwaukee.
More about the parade:
2023 is the 55th Shamrock Club of Wisconsin St. Patrick's Day Parade. Milwaukee celebrated its first St. Patrick's Day Parade on March 17, 1843. One of the earliest in the United States, the parade predates Wisconsin's statehood and Milwaukee's incorporation as a city! It was the first St. Patrick's Day Parade held outside of the 13 original colonies
The parade was originally inspired and influenced by two Irish movements of the time: the Repeal Movement and the Temperance Movement
The modern version of the parade began in 1967 with the Inaugural Shamrock Club of Wisconsin's St. Patrick's Day Parade on Wisconsin Avenue.
If you'd like to see photos from past years' parades, click here.
Attending the parade as a spectator
What to bring
If it is a cold day, bring a warm hat, warm gloves, and warm shoes. For a sunny day, you'll want to bring sunglasses, suntan lotion, and a hat. The parade goes on rain, shine or snow. And of course, it is traditional to be dressed in GREEN (or orange or white - colors of the Irish flag)!
Transportation and Parking
Mass transit is a great way to get in and out to see the parade.
More information
If you want more information, such as to participate in the parade or become a sponsor, see the parade's official website here...
For any parade logistic or line-up questions, please contact:
Mike Boyle, Parade Director
Shamrock Club of Wisconsin
parade@shamrockclubwis.com
The Shamrock Club of Wisconsin, Inc.

For any media or marketing questions, please contact:
Stacie Callies, Executive Director
Westown Association
414.276.6696
Stacie@westown.org
Other holidays and resources: