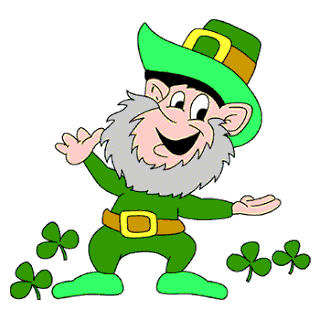 Madison, WI St. Patrick's Day Parade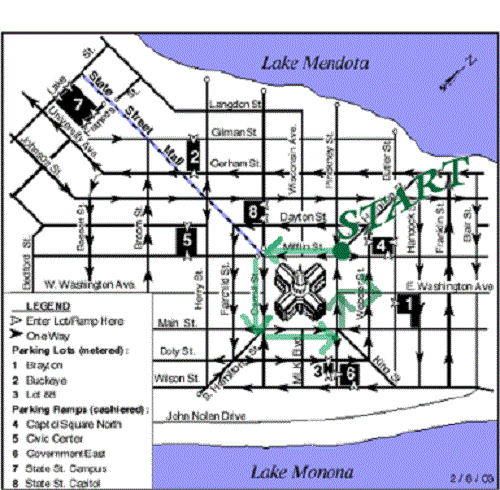 Madison, WI's St. Patrick's Day parade has continuously been held since 1998. Madison has likely had three previous waves of St. Patrick's Day parades. Students in the UW Engineering School sponsored the first wave of parades, off and on from 1912 to 1937, then ceased in 1940. A second wave started again for a few years in the mid 1970's... then nothing again until 1998.
For a complete history of the parade, click here.
When:
It should be on the Sunday before St. Patrick's Day, March 12, 2023. starting at 1:30 pm. ALWAYS see their website for for latest updates. They could have changed or cancelled it after we last updated this page..
Where:
The Parade will start at the intersection of N. Pinckney and E. Mifflin St. and then go counter-clockwise around the Capital Square, exiting at East Washington Avenue.
View a larger printable PDF version of the Madison, WI St. Patrick's Day Parade Route Map here.
If you want an interactive Google map, so you can get directions to some point along the parade route, click here!
More about the parade:
The parade has Music, Dance and a Family celebration!
If you'd like to see photos from past years' parades, click here. But the parade is not just an "Irish thing". According to their website, the parade
Benefits UW Carbone Cancer Center, GiGi's Playhouse - Madison and Logan's Heart and Smiles.
Attending the parade as a spectator
What to bring
If it is a cold day, bring a warm hat, warm gloves, and warm shoes. For a sunny day, you'll want to bring sunglasses, suntan lotion, and a hat. The parade goes on rain, shine or snow. And of course, it is traditional to be dressed in GREEN (or orange or white - colors of the Irish flag)!
Transportation and Parking
Mass transit is a great way to get in and out to see the parade.
More information
If you want more information, such as to participate in the parade or become a sponsor, see the parade's official website here...
Find the parade's Facebook page here.
Hotline: Scott - - 608.843-0602.
Email: info@stpatsmadison.org.
Other holidays and resources: