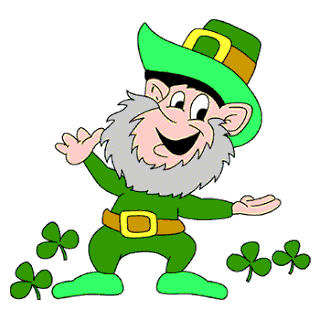 Houston St. Patrick's Day Parade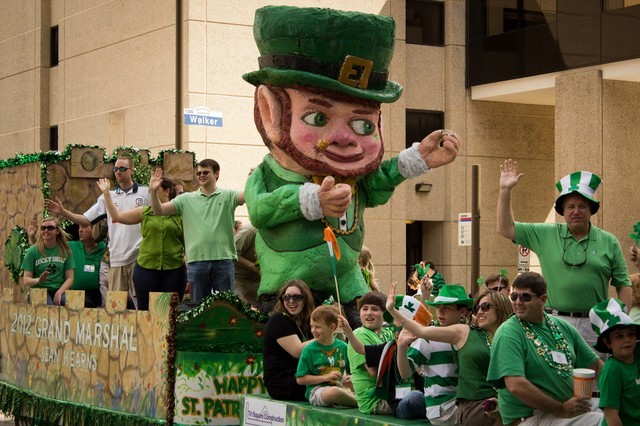 Houston's St. Patrick's Day parade dates back to the 1880's when the parade (always on St. Patrick's Day) started in "Irish Town" by old St. Patrick's Church, which was located on Harrisburg. Flags, bands and marchers would march to Market Square for a day of fun, games, music, food and drink. The people spilled in and out of the various pubs in Market Square. At an earlier time, Dick Dowling, the Civil War hero, had a bar named the "Bank of Bacchus" at the edge of the square. It was a favorite gathering place. The parade has been a continuous parade since 1959, For a complete history of the parade, click here.
When:
It's BACK!
Saturday, March 11, 2023 from 12 pm to 1:30 pm.
Where:
View the Parade Route here.
If you would like to volunteer on the day of the parade, please email volunteer@hsppc.org to sign up and click here for more information about volunteering on the day of the parade.

The Parade starts at the Clock Tower at MinuteMaid Park on Texas and goes west-bound.
.
If you want an interactive Google map, so you can get directions to some point along the parade route, click here!
Who is in the parade:
The parade now includes representatives from Houston's Irish groups . The Houston St. Patrick's Parade has always been a FREE event. The two-hour parade has historically been one of the largest in the U.S. and each year includes over 100 entries to delight the Irish and
Irish-at-heart. If you'd like to see photos from last year's parade, click here.
Other events
See this page for the Irish Stew Cookoff Contest and other events, like festivals, block parties, pub crawls, etc.
Attending the parade as a spectator
What to bring
If it is a cold day, bring a warm hat, warm gloves, and warm shoes. For a sunny day, you'll want to bring sunglasses, suntan lotion, and a hat. The parade goes on rain, shine or snow.
Transportation and Parking
The parade organizers have partnered with Parking Panda, the nationwide leader in online parking reservations, to allow visitors to purchase guaranteed parking near the parade. View real-time availability and pricing at many locations within easy walking distance to the Houston St. Patrick's Parade. Once purchased, parking is 100% guaranteed even if the location otherwise fills up. Click here for the website.
More information
If you want more information, such as to participate in the parade or become a sponsor, see the Houston parade's official website here...
Find the parade's Facebook page here.
Email: info@hsppc.org.
Other holidays and resources: