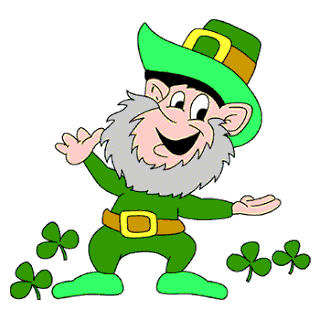 Dublin, Ireland St. Patrick's Day Parade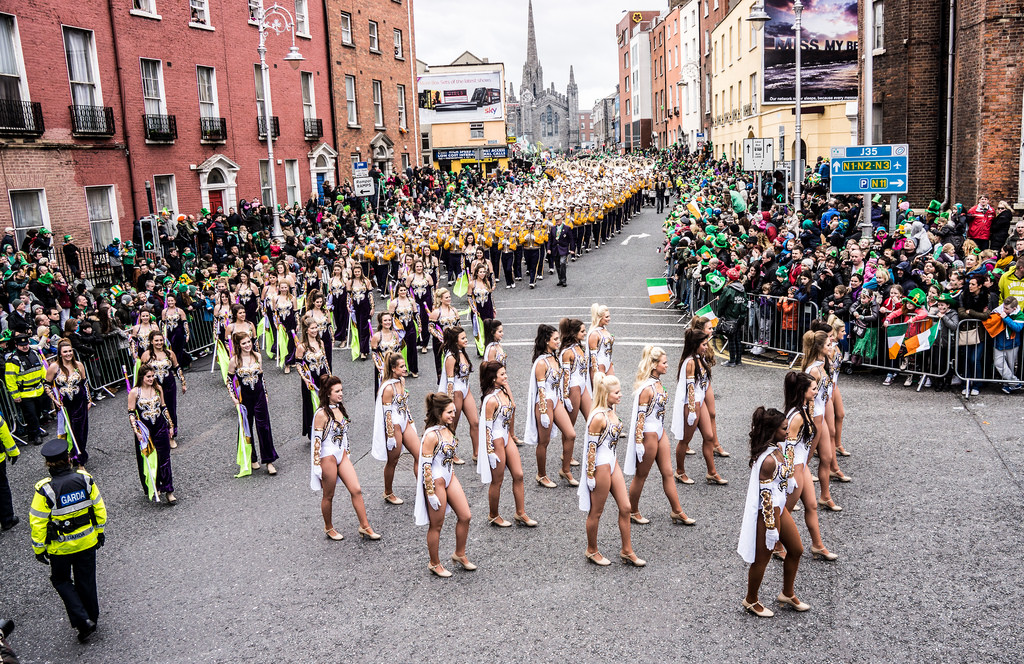 Of course, the grandaddy of all St. Patrick's Day parades is Dublin, Ireland's Saint Patrick's Festival parade. Dublin's St. Patrick's Day parade dates back to ) .
When:
For the full Festival Programme, the extended launch video and more information see The Dublin St. Patrick's Day Festival website.
Friday, March 17, 2023 starting at 12 pm.
Beyond, the parade, the festival takes place over a 3 day period, March 16th to 19th.
Note: You should get your spot along the parade route before 10:00 on the day. The route gets crowded fast and the best spots will be gone well before the parade starts at noon.
Where:
The Parade is 2.5 kilometres long ; from Parnell Square on the city's Northside down O'Connell Street, over the River Liffey via O'Connell Bridge into Westmoreland Street, past Trinity College at College Green and on to Dame Street. It then turns left at Christchurch Cathedral into Lord Edward Street, Nicholas Street and Patrick Street before finally finishing at St. Patrick's Cathedral.
View a larger printable PDF version of the Dublin St. Patrick's Day Parade Route Map here.
If you want an interactive Google map, so you can get directions to some point along the parade route, click here!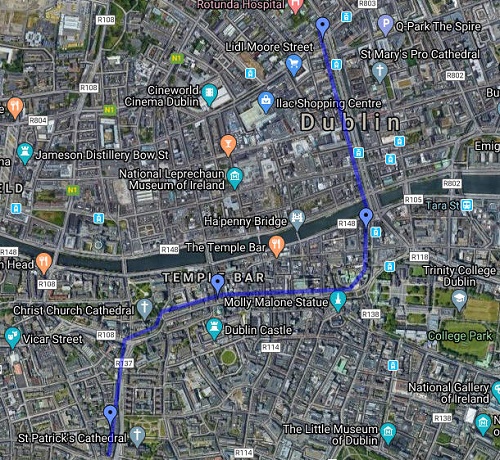 Who is in the parade:
Bands from Ireland will be joined by music ensembles from around the world. Bands from Ireland will be joined by music ensembles from around the world, including France, Germany, the Bahamas, Switzerland and the USA, delivering uplifting rhythms. The procession winds through the heart of Dublin City bursting with colourful pageants, whimsical theatrics and lively musical scores. Grandstand tickets on sale now!


Attending the parade as a spectator
What to bring
If it is a cold day, bring a warm hat, warm gloves, and warm shoes. For a sunny day, you'll want to bring sunglasses, suntan lotion, and a hat. The parade goes on rain, shine or snow.
Transportation and Parking
Mass transit is a great way to get in and out to see the parade. You can plan your train, tram, bus, coach or taxi journey with www.transportforireland.ie. You can check routes, times and fares, get real time information and download the app. Pay for all your travel with an electronic purse from Leap Card or buy a multi-day ticket from any of the main transport operators: Luas ticket machines and retail outlets, Irish Rail ticket machines and booking offices and Dublin Bus Head Office, 59 Upper O'Connell Street online or retail outlets. In 2017, you can purchase a Freedom Ticket, a 3 day ticket, for only €33 valid on the Airlink and all Dublin bus services!
And if you can't attend?
You can still watch the Parade in Ireland on RTE 1 on Sunday from 12:15 when coverage begins.
And from anywhere in the world with internet access, you can watch on RTE Player.
More information
If you want more information, such as to participate in the parade or become a sponsor, see the parade's official website here.
Find the parade's Facebook page here.
See photos from past festivals here.
Phone: +353 1 604 0090
E-mail: info@stpatricksfestival.ie.
Other holidays and resources: