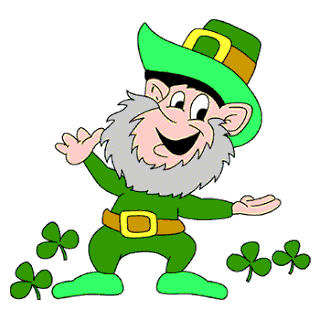 Denver St. Patrick's Day Parade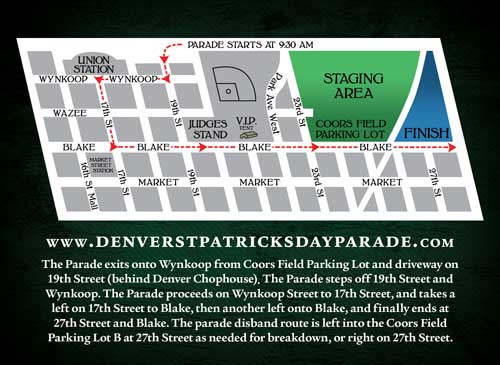 Denver's St. Patrick's Day parade dates back to 1962.
When:
Saturday, March 11, 2023 starting at 9:30 am. The parade will last about 4 hours.
Where:
The Parade will travel
If you want an interactive Google map, so you can get directions to some point along the parade route, click here!
More about the parade:
According to their website, it's best to:
Arrive early to stake out your favorite spot!
The best place for families is at the end of the parade on Blake Street from 23rd to 27th avenues.
March is known for wildly varying weather. It might be cold, hot, who knows! Dress in layers and bring plenty of water.
To catch the parade entries full performance (dancing, full music sets, etc.) the best spot is south of 2Oth avenue on Blake Street (which will be renamed Tooley Street for the Parade). This is probably the most crowded area of the parade and is standing room only. Folks will arrive as early as 6am to stake out a spot.
Attending the parade as a spectator
What to bring
If it is a cold day, bring a warm hat, warm gloves, and warm shoes. For a sunny day, you'll want to bring sunglasses, suntan lotion, and a hat. The parade goes on rain, shine or snow. And of course, it is traditional to be dressed in GREEN (or orange or white - colors of the Irish flag)!
Transportation and Parking
Mass transit is a great way to get in and out to see the parade.The Coors Field parking structure will be available for parking on Parade Day, March 12, 2016. The gate at 27th & Blake will open at 7:00 A.M. and will be closed at 9:00 A.M. This will be the only access point to be able to park in the structure. The parking structure will be open to Parade participants and spectators alike this year. No entry allowed entry before 7:00 A.M. or after 9:00 A.M.
More information
If you want more information, such as to participate in the parade or become a sponsor, see the parade's official website here...
Find the parade's Facebook page here.
Email: generalinformation@dspdp.com.
Other holidays and resources: