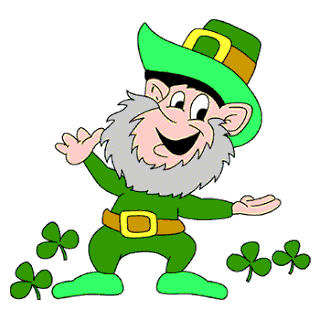 Colorado Springs St. Patrick's Day Parade
Colorado Springs's St. Patrick's Day parade is an annual event!
When:
The Colorado Springs Saint Patrick's Day Parade and Leprechaun Fun Run are on Saturday, March 11, 2023 at 12 pm. See their website for latest updates. They could have changed or cancelled it after we last updated this page. It typically lasts about 1-1/2 hours. The Parade is always held on the Saturday before St. Pat's Day, if Saint Patrick's Day isn't on a Saturday.
Where:
The Parade begins on the corner of Tejon Street and E. St. Vrain and continues south on Tejon Street to Vermijo.There is also VIP Grand Stand seating for a fee.
If you want an interactive Google map, so you can get directions to some point along the parade route, click here!
More about the parade:
The parade is held rain or shine... or hot or cold.
According to their website:
Food and drink are sold at numerous locations along the parade route. Booths will serve soft drinks, hot dogs, burgers, tamales, etc. along with beverages. In addition, there are many restaurants in downtown Colorado Springs. Alcohol is not allowed anywhere outside along the parade route.
Attending the parade as a spectator
What to bring
If it is a cold day, bring a warm hat, warm gloves, and warm shoes. For a sunny day, you'll want to bring sunglasses, suntan lotion, and a hat. The parade goes on rain, shine or snow. And of course, it is traditional to be dressed in GREEN (or orange or white - colors of the Irish flag)!
Transportation and Parking
Best place to park is in any one of the City Parking Garages or other downtown parking lots. Street Meters will be working! If you park in residential areas, please remmember that parking can result in tickets, fines or having your car towed!
More information
If you want more information, such as to participate in the parade or become a sponsor, see the parade's official website here...
Find the parade's Facebook page here.
Other holidays and resources: