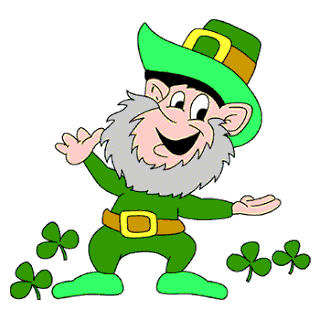 Cincinnati St. Patrick's Day Parade

Cincinnati's St. Patrick's Day parade dates back to 1967.
For a complete history of the parade, click here.
When:
Saturday, March 11, 2023. starting at 12 pm. ALWAYS see their website for for latest updates. They could have changed or cancelled it after we last updated this page..
Where:
The Parade will begin at Mehring Way & Central Avenue. (corner of Paul Brown Stadium)
Heads East along Mehring Way
Left onto John Nuxhall Way, head North
Left onto Freedom Way, head West.
End of parade at Freedom Way & Rosa Parks Street.
View a larger printable PDF version of the Cincinnati St. Patrick's Day Parade Route Map here.
If you want an interactive Google map, so you can get directions to some point along the parade route, click here!
More about the parade:
According to their website,
In the history of the parade, it has never been cancelled. The parade has started on sunny days, only to conclude with streets covered in several inches of snow. Rain, snow, or shine … the Irish of Cincinnati come out in all weather to celebrate the life of one of Ireland's greatest Saints!
Attending the parade as a spectator
What to bring
If it is a cold day, bring a warm hat, warm gloves, and warm shoes. For a sunny day, you'll want to bring sunglasses, suntan lotion, and a hat. The parade goes on rain, shine or snow. And of course, it is traditional to be dressed in GREEN (or orange or white - colors of the Irish flag)!
Transportation and Parking
Mass transit is a great way to get in and out to see the parade. Street Restrictions: The Assembly Area streets as well as the Parade Route will be closed at 10:00 a.m. Parking on the parde route streets will be strictly prohibited.
Parking will be available.
Buses should drop-off at the Assembly Area then proceed to the Bus parking area (TBD).
More information
If you want more information, such as to participate in the parade or become a sponsor, see the parade's official website here...
Find the parade's Facebook page here.
Email: info@cincystpatsparade.com.
Other holidays and resources: