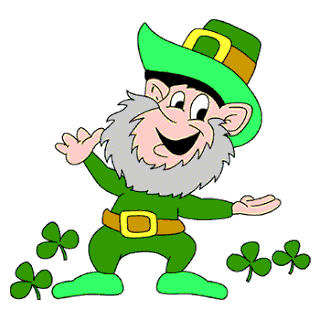 Chicago, Illinois St. Patrick's Day Parade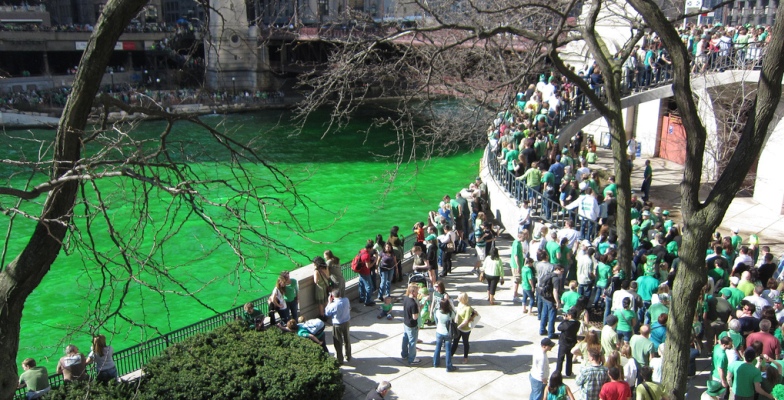 Chicago's St. Patrick's Day parade dates back to 1858, Hundreds of thousands of spectators lined up to see the floats, dancers, and marching bands close to Lake Michigan.
When:
Saturday, March 11, 2023 from 12 pm to 2 pm. |
St. Paddy's Day festivities start with the dyeing of the Chicago River at 9am on TBD: I.. The Parade always occurs on a Saturday. If St. Patrick's Day does not fall on a Saturday, the Parade is held the Saturday before.ALWAYS see their website for for latest updates. They could have changed or cancelled it after we last updated this page..
CORNED BEEF AND CABBAGE DINNER
THURSDAY - DOORS OPEN 5 PM (but it is SOLD OUT already)
CHICAGO ST. PATRICK'S DAY PARADE & RIVER DYEING
Saturday, March 11, 2023 - 12:15 STEP OFF
Where:
The Parade will travel through downtown Chicago .The parade starts at Balbo and Columbus. The parade units will proceed north on Columbus Drive and the viewing stand will be located in front of Buckingham Fountain.:
If you want an interactive Google map, so you can get directions to some point along the parade route, click here!
The Green Chicago River
A few hours before the St. Patrick's Day Parade, 100 pounds of dye is dumped into the Chicago River to turn the water Kelly green. Dyeing the Chicago River - (Time and Location subject to change)
Scheduled for 9:00 am, The St. Patrick's Day Parade should be held on the Saturday before St. Patrick's Day. See their website for latest updates. They could have changed or cancelled it after we last updated this page. The dyeing can be best viewed from the East side of Michigan Avenue, the West side of Columbus Drive, or upper and lower Wacker Drive between Michigan Avenue and Columbus Drive.
Attending the parade as a spectator
What to bring
If it is a cold day, bring a warm hat, warm gloves, and warm shoes. For a sunny day, you'll want to bring sunglasses, suntan lotion, and a hat. The parade goes on rain, shine or snow.
Transportation and Parking
Public Transportation Highly Recommended! We strongly recommend that you come downtown early and if possible take public transportation.
The following are directions to the parade using various public transport methodsg deck on Juniper, the Proscenium parking deck on Crescent and the Promenade II parking deck on 15th will be open for a fee, typically $10 to $20.
More information
If you want more information, such as to participate in the parade or become a sponsor, see the parade's official website here...
Email: michele@chicagostpatricksdayparade.org.
Find the parade's Facebook page here.
For a complete history of the parade, click here.
Other holidays and resources: