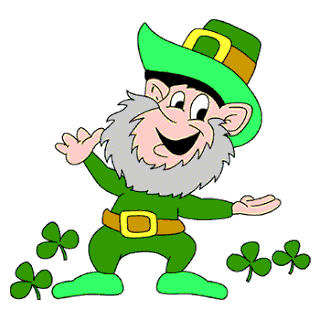 Buenos Aires St. Patrick's Day Parade
Buenos Aires's St. Patrick's Day parade dates back to .
For a complete history of the Buenos Aires parade, click here.
When:
The St. Patrick's Day Parade or Desfile del dia San Patricio should be held on Friday, March 17, 2023, starting at 12 pm. Another report says the parade starts at 3 pm - we cannot yet confirm which time is correct.
Where:
Saint Patrick's Day or El Dia de San Patricio in Spanish, celebrations are held along Avenida de Mayo.
More about the parade:
Traditional Irish food and beer will be on offer in stands along Avenida de Mayo,

Every year the celebrations draw large crowds, as there are more than 500,000 Irish in Argentina. The parade is followed by food and beer stands, live music and dance performances, and pub celebrations that carry on well into the next morning. There area elves, fairies, bagpipers and Irish dancers will honor the homeland with the parade

Afterward there are live music and dance performances featuring Irish-flavored rock and folk groups, which usually includes an U2 tribute band along with performances by the Irish dance troupes, Emerald Dance and Celtic Argentina.

Argentina has the fifth largest Irish community , largely thanks to significant Irish and Celtic immigration at the beginning of the 20th century. The country thus incorporated Irish culture, gastronomy and customs.

Every March 17 , great festivities are held in the streets and parks of cities like Buenos Aires . Beyond the community, many others join the green celebrations, and experience this date as an opportunity to meet friends and celebrate life.
The event is hosted by the Argentina-Ireland Association, the Buenos Aires city government and the Irish Embassy in Buenos Aires.
Attending the parade as a spectator
What to bring
If it is a cold day, bring a warm hat, warm gloves, and warm shoes. For a sunny day, you'll want to bring sunglasses, suntan lotion, and a hat. The parade goes on rain, shine or snow. And of course, it is traditional to be dressed in GREEN (or orange or white - colors of the Irish flag)!
Transportation and Parking
Mass transit is a great way to get in and out to see the parade.
More information
If you want more information, such as to participate in the parade or become a sponsor, see the Buenos Aires St Patrick's Day parade's here...
Find the Buenos Aires parade's Facebook page here.
Other holidays and resources: