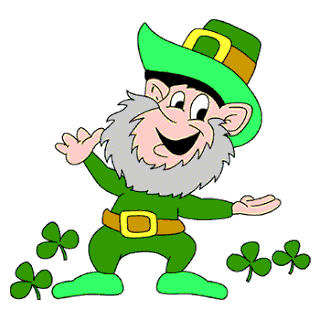 Boston St. Patrick's Day Parade
Technically, "South Boston St. Patrick's Day Parade"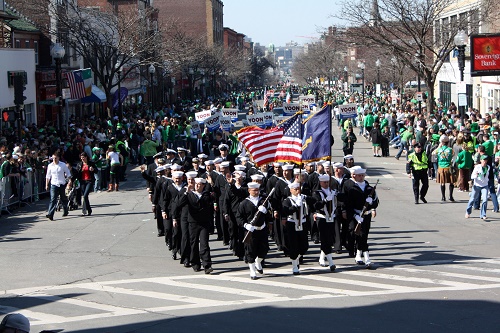 Boston's current St. Patrick's Day parade dates back to 1901, and has been held continuously . For a complete history of the parade, click here. But Boston's Irish community held festivities in honor of their homeland and St. Patrick starting on March 17, 1737. They held banquets and parades and then in 1901, the parade moved to South Boston. 2023 marks over 120 years of South Boston St. Patrick's Day parades. South Boston is a neighborhood that has been historically home to the Irish community, and is also the site of Dorchester Heights, where the evacuation of British troops from Boston on March 17, 1776.
When:
Sunday, March 19, 2023, 12:00pm.; The parade starts 1:00 PM EST at the Broadway Station ,
Where:
The St. Patrick's Day Parade starts on West Broadway (easterly), left onto East Broadway, Right onto P Street, Right onto East 4th Street, left onto K Street, right onto East 5th Street, Left onto G Street, Right onto the Southerly Arm of Thomas Park, Left onto Telegraph Street, Left onto Dorchester Street and ending at Dorchester Avenue.
View a larger printable PDF version of the Boston St. Patrick's Day Parade Route Map here.
If you want an interactive Google map, so you can get directions to some point along the parade route, click here!
Who is in the parade:
The parade now includes representatives from Boston's Irish groups and is is viewed by more than 1 million live spectators, over a 3.2 mile route. The Boston parade is televised live on NECN, with re-broadcasts and highlights available online.
Attending the parade as a spectator
What to bring
If it is a cold day, bring a warm hat, warm gloves, and warm shoes. For a sunny day, you'll want to bring sunglasses, suntan lotion, and a hat. The parade goes on rain, shine or snow.
Transportation and Parking
The MBTA subway is a great way to get in and out to see the parade.
More information
Phone: 844-478-7287
Email: commander@southbostonparade.org
If you want more information, such as to participate in the parade or become a sponsor, see the parade's official website here...
Find the Boston parade's Facebook page here.
Other holidays and resources: