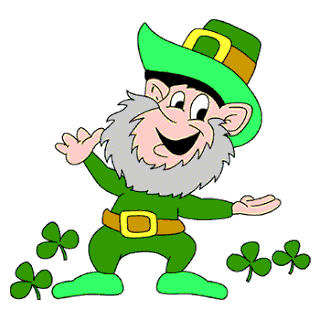 Baltimore St. Patrick's Day Parade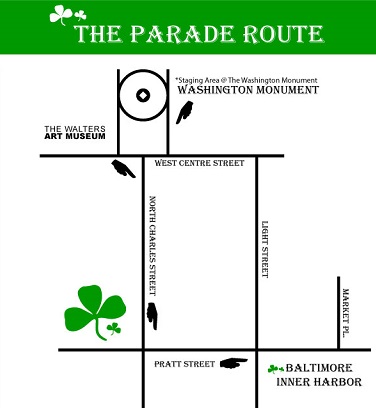 Baltimore 's St. Patrick's Day parade dates back to 1962.
.
When:
The St. Patrick's Day Parade should be held on Sunday, March 12, 2023 at 2 pm. See their website for latest updates. They could have changed or cancelled it after we last updated this page.
Where:
The Parade will start at 2:00 p.m. at the Washington Monument, proceeds south on Charles Street, and continues east on Pratt Street to Market Place.
View a larger version of the Baltimore St. Patrick's Day Parade Route Map here.
If you want to see a map of the full parade route click here.
More about the parade:
The parade is supported by many local Irish organizations that have events and activities throughout the year:
Attending the parade as a spectator
What to bring
If it is a cold day, bring a warm hat, warm gloves, and warm shoes. For a sunny day, you'll want to bring sunglasses, suntan lotion, and a hat. The parade goes on rain, shine or snow. And of course, it is traditional to be dressed in GREEN (or orange or white - colors of the Irish flag)!
Transportation and Parking
Mass transit is a great way to get in and out to see the parade.
More information
If you want more information, such as to participate in the parade or become a sponsor, see the parade's official website here...
Find the parade's Facebook page here.
Email: paradechair@gmail.com.
Other holidays and resources: