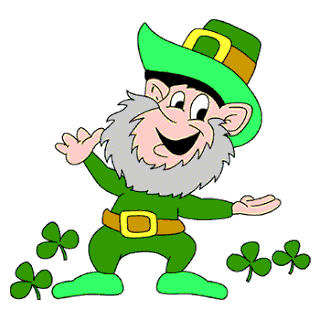 Augusta St. Patrick's Day Parade
Augusta's St. Patrick's Day parade and events have been held for many years... but not in 2020, nor 2021 or 2022, but it looks like it will return for 2023. 2023 is the 45th Augusta St. Patrick's Day Parade
St. Patrick's Day Parade & Celebration: Get your GREEN on and feel the luck of the Irish in Downtown Augusta for the Annual St. Patrick's Day Parade & Celebration. Parade begins at 2:00 pm. followed by a Celebration in the Augusta Common following the parade with Live entertainment , Kid's fun zone, Food, Merchandise, and Drink Vendors.

When:
The parade is always held on St. Patrick's Day, Friday, March 17, 2023 beginning at 2pm
See the Augusta St. Patrick's Day parade website or on the city's website or check the Augusta, GA city calendar.
When it is held, the parade in Augusta always takes place on the actual day of Saint Patrick's Day; even if that day is during the work week.
Where: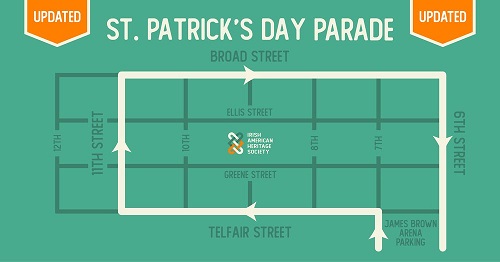 Attending the parade as a spectator
What to bring
If it is a cold day, bring a warm hat, warm gloves, and warm shoes. For a sunny day, you'll want to bring sunglasses, suntan lotion, and a hat. The parade goes on rain, shine or snow.
Transportation and Parking
The subway is a great way to get in and out to see the parade.
More information
Events and parade website: If you want more information, such as to participate in the parade or become a sponsor, see the parade's official website here...
Find the parade's Facebook page here.
Email: iahs.parade@gmail.com.
Other holidays and resources: