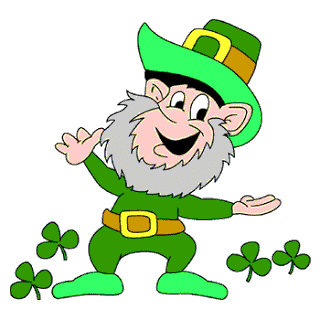 Dublin, Ohio St. Patrick's Day Parade
If you name your city "Dublin", then you better have a St. Patrick's Day parade, by gosh. And Dublin, Ohio does! Not to be confused with
Dublin, IrelandOhio's Dublin's St. Patrick's Day parade dates back to the 1980's. The day begins with the Lion's Club Pancake Breakfast, then the Inflation Celebration, and culminates with the Parade.
When:
UPDATE for 2020: the parade for 2020 has been cancelled due to concerns about CoronaVirus, but should return in 2021.
Saturday, March 13, 2021 starting at 11 am
7 am to 11 am Pancake Breakfast
Presented by the Lion's Club
Sells Middle School, 150 W Bridge St
9 a.m. Inflation Celebration
Presented by the City of Dublin
Graeter's Ice Cream, 6255 Frantz Rd
11 a.m. Parade
Presented by the City of Dublin
Metro Center through Historic Dublin
Where:
The Parade will travel through downtown Dublin. See the parade route map at right.
Who is in the parade:
Floats from local organization!


Attending the parade as a spectator
What to bring
If it is a cold day, bring a warm hat, warm gloves, and warm shoes. For a sunny day, you'll want to bring sunglasses, suntan lotion, and a hat. The parade goes on rain, shine or snow.
Transportation and Parking
Mass transit is a great way to get in and out to see the parade. There will be road closures in the area,
More information
If you want more information, such as to participate in the parade or become a sponsor, see the parade's official website here.
Dublin Service Center
6555 Shier Rings Road
Dublin, Ohio 43016
Phone
614.410.4545