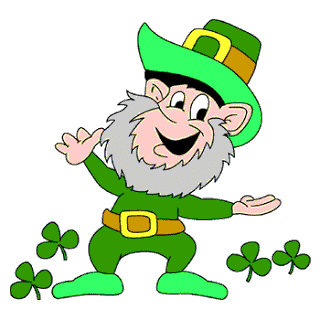 Dublin, California St. Patrick's Day Parade
If you name your city "Dublin", then you better have a St. Patrick's Day parade, by gosh. And Dublin, Ohio does! Not to be confused with Dublin, Ireland, California's Dublin's St. Patrick's Day parade dates back to the 1980's.
When:
Saturday, March 14, 2020 starting at 9:30 am
Our two-day St. Patrick's Day Festival at the Dublin Civic Center is one of the biggest on the West Coast, drawing as many as 80,000 people to enjoy Irish entertainment; authentic Irish foods and beverages, as well as popular festival favorites; shopping at 200+ vendors booths; even a pop-up Irish tea cottage. Other events around the City add to the weekend's festivities. Alameda County Firefighters Local 55 hosts an annual pancake breakfast on Saturday morning, followed by the Dublin Lions Club Parade. Sunday morning is the annual Shamrock 5K Fun Run and Walk.
Where:
The Parade will travel through downtown Dublin. Starting along Amador Plaza Road facing Dublin Boulevard at the corner of Amador Plaza Road, then:
East on Dublin Boulevard. (in the westbound lane),
North (left) onto Village Parkway (in the southbound lane)
West (left) on Amador Valley Boulevard (in the eastbound lane)
Ending at Donohue DriveSee the parade route map at right.
See the parade:
After the parade, there will be a festival, which begins at 10:00 a.m at the Dublin Civic Center, which is a short walk away.
You will have a great view of the parade almost any where along the route! Seating is available along the curb or you may want to bring folding chairs and/or blankets. (Parade viewing is not permitted on the center medians.) Also, please be considerate of businesses along the route and do not position yourself so as to damage landscaping. The Parade Grandstand is located at 7400 Amador Valley Boulevard next to Oil Changers. Bleacher seating is available and is a great place to see the parade and to hear the parade announcer.

Attending the parade as a spectator
What to bring
If it is a cold day, bring a warm hat, warm gloves, and warm shoes. For a sunny day, you'll want to bring sunglasses, suntan lotion, and a hat. The parade goes on rain, shine or snow.
Transportation and Parking
Mass transit is a great way to get in and out to see the parade. There will be road closures in the area, you may want to consider parking on Clark Avenue. It is located midway between the parade and the festival and just a short walk to both events. Please be alert when walking and crossing streets - there is a tremendous amount of traffic during the event
And if you can't be there in person:
View the parade on TV30, the parade will be streamed on www.tv30.org during the week after the parade.
More information
If you want more information, such as to participate in the parade or become a sponsor, see the parade's official website here.
Email: steve6gd@yahoo.com.